A business owner needs to perform numerous tedious tasks for the smooth and efficient functioning of their business. Whatever the type of business you own, making your customers buy the products is not as simple as it sounds. In addition, opting for payment processing to verify and confirm the transactions takes much time and research.
Here is a detailed payment processing guide for you to explore.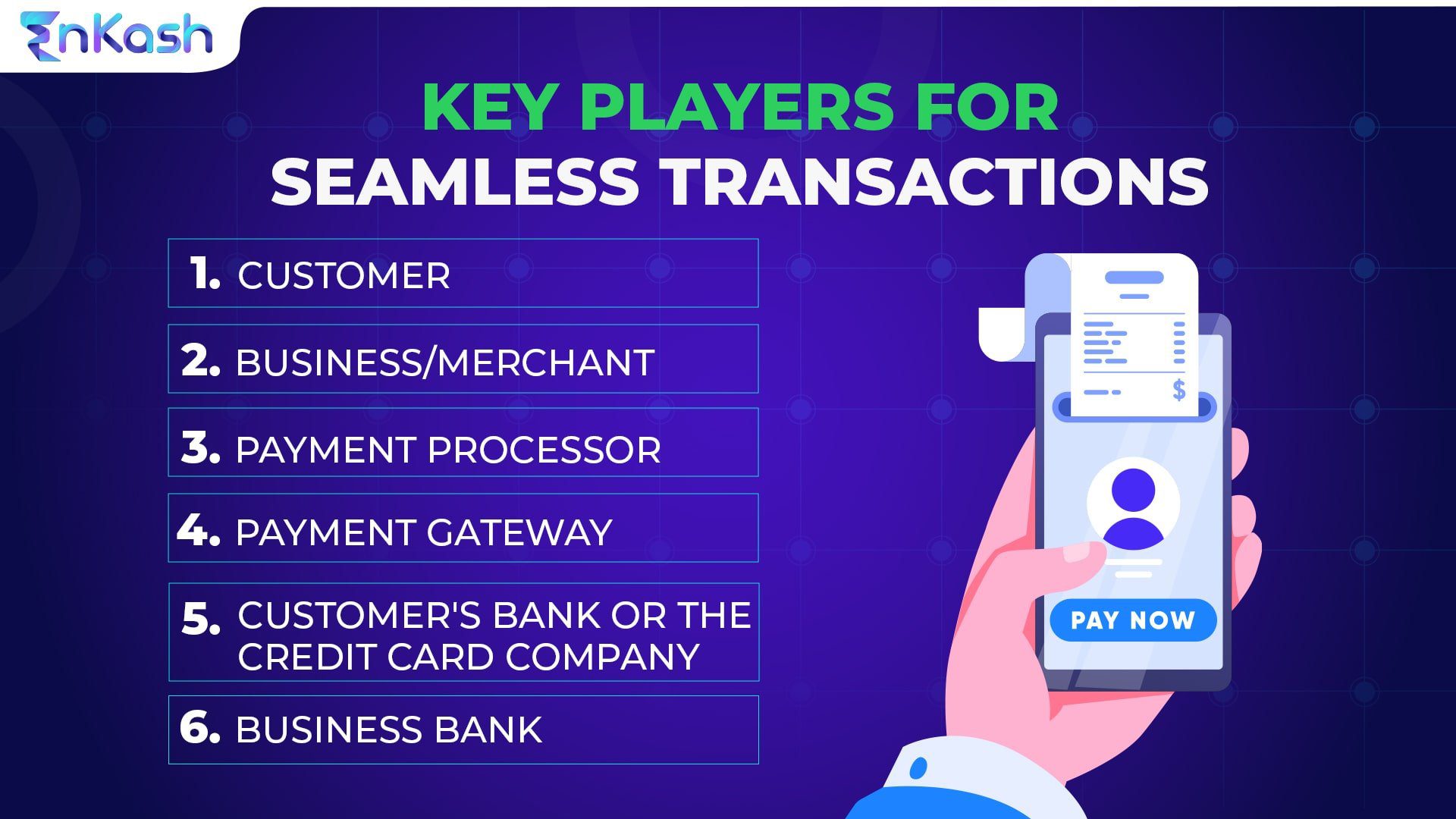 What is payment processing?
A credit card transaction might seem simple and seamless, but it involves numerous steps. Payment processing refers to the services that help to expedite the card transaction and payment gateway securely so that money can be transferred from the customer's account to the merchant's account. A payment processor helps to conduct a business transaction between you and your customers. Several players are involved in making the transaction seamless. Here are some of them:
With an online API platform, you can expect enhanced security, comfort, and ease for the user. The payment processing industry is ever-evolving, with innovations happening every other day.
A corporation known as a payment processor manages transactions so that your customers can purchase your goods. This indicates that both your bank and your customer's bank receive information from the payment processing business about your customer's credit or debit card. The transaction will be completed if your customer's card is valid and has enough balance within a few seconds.
The payment processor verifies security precautions, such as validating the customer's card information. It is the responsibility of the payment processing business to make sure that fraudulent practices don't occur.
In addition, the payment processor will take care of the transaction if a consumer dispute and supports your claim that you charged them improperly. However, that does not imply that they will work for nothing. Of course, the customer won't be charged, but your business will be. Therefore, your business will pay a fee for transferring money from your account to the payment processor and back to the customer's account if you unintentionally make a mistake during checkout or if a customer returns an item because they are dissatisfied with it.
Working on payment processing
Credit card transaction looks quite simple, but it involves numerous steps. Likewise, the process that occurs behind the transaction seems complex. Here's a detailed guide that you might explore for purchasing through the API marketplace. Keep scrolling through to learn the steps that are involved in the API platform –
Step 1: When you place an order, the cashier will offer you the bill, and you will present the payment method, whether in-store or online. The payment methods at the time of purchase can be debit or credit card, cash, and UPI.
Step 2: Once you provide the payment information for the purchase, the payment gateway will accept or reject it. However, the processor manages the transaction by smoothly obtaining card information (credit card or debit card) from the customer's issuing bank to send to the merchant account.
Step 3: The payment processor is a shuttle to transfer information from the credit card issuing company to the merchant's account.
Step 4: The payment processor moves funds from the issuing bank to the merchant account by verifying card security and facilitating the payment transfer.
Step 5: The payment processing business allows money to transfer from the issuing bank to the merchant account after a credit card transaction is processed and accepted.
These are some of the steps that are involved in the payment platform as a service. It happens quickly and swiftly in a matter of a few minutes. Here are the emerging payment processing trends for 2023 that you must look out for.
Emerging payment processing trends for 2023
• Mobile Payments
Various mobile payment options were available even before the pandemic, but their demand has increased rapidly with the digitalization and pandemic. You can easily make payments in the API marketplace with just a few clicks on your smart device. Moreover, given the increasing adoption of mobile wallets today, consumer expects contactless payments for their purchase.
• BNPL: Buy Now, Pay Later
'Buy Now, Pay Later' is the best alternative to using credit cards. This option is popping up in stores across various industries. Rather than paying once with a credit card, you can use the 'pay later' option to allow the consumers to own the product without making a huge upfront payment. This API platform offers you the option to make small monthly payments.
• Payment Security
The rise in dependence on mobile phones and mobile banking expects increased attention to the security of users' information. However, with the introduction of new technologies, there is always a risk of misuse of sensitive personal data. Therefore, businesses must anticipate consumers' questions regarding how their data will be aggregated and kept safe from digital fraud.
• NFC- One Tap Transactions
NFC, also known as Near Field Communication, is the technology behind various transactions. Transactions can be accomplished over relatively small distances with the use of smartphones or cards, thanks to NFC. In addition, it is a more secure payment method than conventional swipe credit card terminals since the transaction is encrypted, and credit cards are not used as card readers.
The bottom line

More quickly than ever, consumer spending and technology are going online. As a result, the capacity of business owners to use technology to remain productive will become more important as the work-from-home movement gathers more momentum. Additionally, any company handling money will require a strong cybersecurity programme to safeguard themselves and the consumers.
EnKash is best API platform and spend management platform that allows users to pay for their invoices instantly and without hassle. In addition, we offer the best and customizable platform as a service solution according to our client's preferences and business requirements. So, what's holding you back? Connect with us today on EnKash!