A business credit card is a specially designed card for business owners and provides unique benefits to a business or an organization. Business cards come with high credit limits, more significant reward potential, and different tools to help you manage expenditures and employee cards. It also provides ready financing in case of an emergency for any business.
Business credit cards work similarly to other personal cards. After each billing cycle of your card purchases, you get a statement with the total balance owed and the minimum amount due. Interest is charged if you do not pay the due amount before or on the due date. Likewise, there are diverse types of business credit cards with similar functions. They are: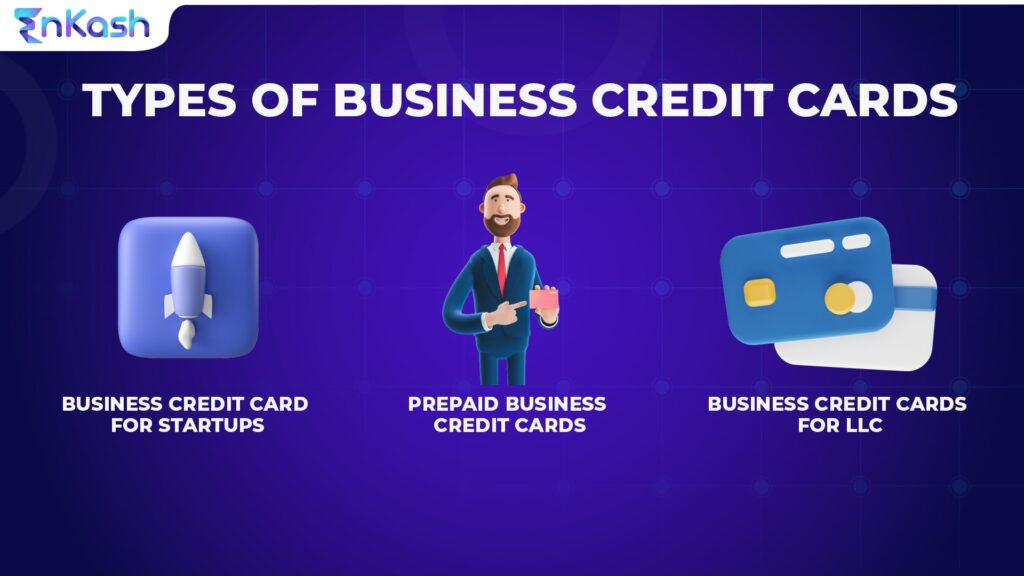 Business credit cards for startups: Small businesses or startups can qualify for business credit cards.
Prepaid business credit cards: Prepaid business credit cards function like regular, widely known business credit cards—they can be used to make purchases and for paying other business spends. However, before anything, you need to pour funds into your prepaid business credit card to enable its usage.
Business credit cards for Limited Liability Companies (LLCs): Your personal and business spends have to be separate to avoid any overlap – One of the main gains of having a business credit card for LLCs is to limit the aspect of personal liability.
You need money to fund your operations in any business organization, and since business cash flow can be erratic sometimes, it is necessary to have a business credit card.
Benefits of a business credit card
Business credit cards cater to the needs of a business and have proven to be better than personal credit cards. Here are a few advantages of a business credit card that you can enjoy if you have one.
Higher credit limit
Business credit cards are specially designed to meet business needs and are typically meant for a bigger line of credit than the usual consumer credit card. However, there is no set limit on the credit, and at the time of heavy payments, you can avail the benefits offered by it.
Track business spending
With the help of a business credit card, you can separate your business spending from personal ones. This helps you to maintain your books and prepare your tax returns also. You can also keep an eye on the over-the-top expenses you are making and can control them further.
Extended interest-free time limit
With a business credit card, you can get an extended period of interest-free financing longer than the usual 21 days period of a personal credit card. Suppose any business credit card offers you such a benefit. In that case, it will give you a more extended grace period to pay the balance and the flexibility to make business investments.
Travel rewards
Prepaid business credit cards offer you bigger and better rewards than other personal credit cards. And if you travel more often for your business trips, you tend to get more travel rewards and miles for yourself.
Employee cards
Another great benefit that a business credit card caters for is that you can also add employees to your business credit card. This authorizes the employees to perform tasks, such as making some purchases for the business. You will be allowed to track their activity and increase rewards on employee purchases. With this, you can also set up individual credit limits for their activities.
Open a line of credit
Irrespective of the size and nature of your business, cash flow is vital. With a business credit card, you can easily open a line of credit. In addition, it will help you quickly purchase the supplies, materials, pieces of equipment, etc., and lets you enjoy a relaxed period for payment.
Enjoy loyalty points, rewards, and cashback
With business credit cards for startups, you can enjoy certain rewards like loyalty points, rewards and cashback compared to a personal credit card. In addition, these cards offer more benefits and easy EMI options on high-value and bulk payments.
How does a business credit card impact your credit score?
It would be best if you had a good credit score to qualify for a business credit card. This is because the issuer will investigate your credit history and score based on whether you will be eligible. In addition, you need to make a personal guarantee to be responsible for any debt on your card. This is important if the business is in trouble or has any chances of folding up. Issuers need to know if somebody will be responsible or accountable.
If you incur business-related expenses with your business credit card, you will be rewarded with business credit. Doing this will help you tap into more significant lines of credit and other business loans to grow your business and fulfil the desired goals.
In short, a business credit card can boost your credit score. Whether you have a business running on a larger scale or a small business, it is wise to have a business credit card. You must opt for business credit cards to avail the benefits they come with and have a fuss-free business schedule. Therefore, EnKash is considered the most reliable platform for seamless corporate spend management and payments.
Get high credit for your business with specially designed business credit cards. Enjoy quick processing with collateral-free access and digital KYC to grow your business. Visit the EnKash website and explore our best and most customizable services.