Isn't managing all the finances tiring sometimes, especially for businesses that need to keep track of multiple transactions and expenses, all at once? With the help of a budget control system, one can simplify finances and effectively manage costs with utmost ease.
While budgeting is the work of experts, with our budget management systems, you can always help your business set financial goals, forecast, or analyze expenses, and decide how to allocate resources to meet those goals. In this blog, we'll discuss the importance of a budget control system along with finances getting more straightforward with EnKash.
What is a Budget Control System?
A budget control system is a tool that allows businesses to monitor and control their expenses. It helps them create a budget, track expenses, and manage cash flow. The system can be a spreadsheet or specialized software that allows businesses to input their financial data and generate reports. A budget management system aims to help companies to make informed decisions about their finances.
The system typically involves establishing a budget for a given period, such as a fiscal year, and then tracking expenses against that budget. This may include setting spending limits for different departments or areas of the organization and monitoring expenses regularly to identify discrepancies.
Budget control systems may also involve various tools and techniques for analyzing and forecasting expenses, such as financial modeling, cost-benefit analysis, and variance analysis. By using these tools, organizations can better understand their financial situation and make more informed decisions about allocating resources.
Overall, a budget control system is an essential component of financial management for any organization, as it helps ensure the use of resources responsibly and efficiently. So, if you are looking for budgeting in financial management, EnKash is what you need!
Why simplifying your finances with a budget control system is important?
Firstly, it helps you stay on top of your expenses and ensures that you spend your money wisely before the end of the month. By creating a budget and tracking your spending, you can identify areas where you may be overspending and adjust to stay within your means.
Secondly, a budget control system helps you save money and build wealth. When you clearly understand your income and expenses, you can identify areas where you can cut back and redirect that money towards savings or investments. Over time, these small savings can add up to significant amounts of wealth.
Thirdly, a budget control system can reduce your financial stress and anxiety. This can help reduce the stress and worry often associated with economic uncertainty. Having a plan for your money can make you feel more confident and in control of your finances.
Overall, simplifying your finances with a budget control system is essential to achieving financial stability and security. It allows you to manage your money effectively, save for the future, and reduce financial stress.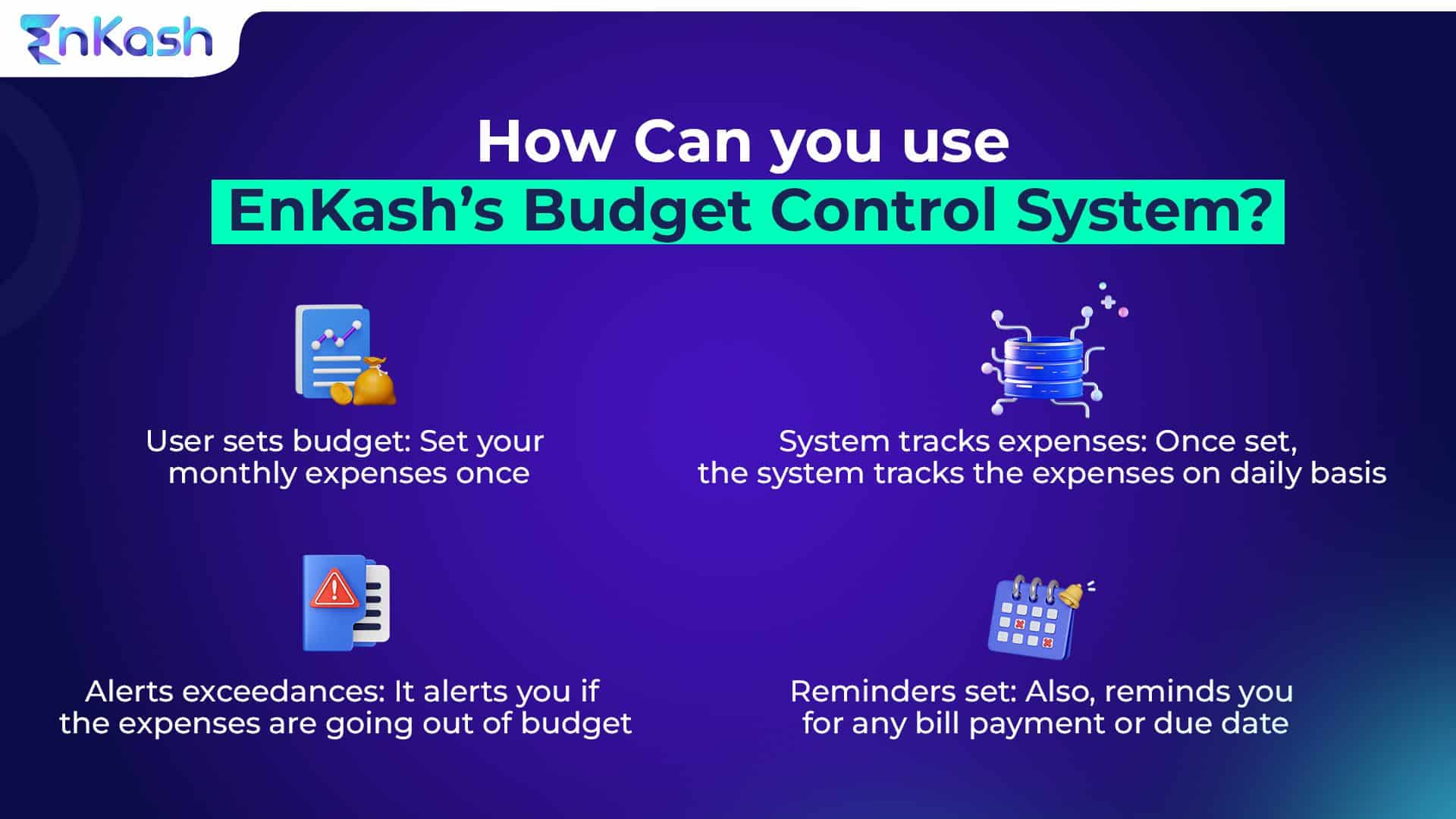 Tips and tricks for a better budget management
Read further to learn tips and tricks for better budgeting in finance management.
Track your expenses: Keep track of your payments to understand where your money is going. You can use a budgeting app or a spreadsheet to track your expenses
Set financial goals: Having clear goals will help you prioritize your spending and ensure you're not overspending on unnecessary items
Create a budget: Create a budget that includes your income, expenses, and financial goals. Make sure to stick to your budget to avoid overspending
Cut unnecessary expenses: Look for areas where you can reduce costs. For example, you could cancel subscriptions you don't use or facilitate your dining-out budget
Use cashback and rewards: Use credit cards that offer cashback and rewards to earn money back on your purchases. Just make sure to pay off your balance in full each month to avoid interest charges
Build an emergency fund: Having an emergency fund can help you avoid going into debt when unexpected expenses arise
Please review and adjust your budget regularly: Review your budget regularly to ensure you're staying on track and change it as necessary
Benefits of using a budget control system
A budget control system can provide several benefits for individuals, families, and businesses, including:
Financial planning: A budget control system helps to plan and track spending, which helps to identify areas where you can cut back expenses and allows for better planning and allocation of resources
Improved savings: With better control of spending, individuals and families can save more money towards their financial goals, such as buying a home or retirement
Debt reduction: By tracking and controlling expenses, a budget control system can also help to reduce and manage debt
Increased financial awareness: A budget control system can provide insights into where the spent money is incurred and help individuals and families to become more aware of their financial situation
Better decision making: With a budget control system, individuals and businesses can make better financial decisions based on accurate and up-to-date financial information
Improved financial performance: For businesses, a budget control system can help to improve financial performance by reducing costs, increasing efficiency, and identifying areas for growth
Conclusion
So, while we all have bragged about finance being a tremendous hassle, it is time for you to switch to a reliable budget control system with EnKash. Being a top-notch fintech solution provider, we ensure that you no more have unplanned spending and that you avoid any extra interest charges or penalties. So, browse through our website and enable your business to grow without any crunch. Connect with us today!