India is undoubtedly emerged as one of the fastest-growing countries in the FinTech Revolution in recent years, thanks to its economic growth. The country has previously introduced paperless loans, mobile banking, secure payment gateways, mobile wallets, and other concepts. In recent years, digital payments have made basic financial services more convenient to use and have witnessed widespread adoption. A variety of reasons have supported the growth and extension of India's FinTech ecosystem, including the increasing availability of smartphones, improved internet access, and high-speed connectivity.
According to a study issued by Boston Consulting Group and FICCI, India's fintech sector is well positioned to achieve a valuation of USD 150-160 billion by 2025 and it is estimated that about $20-25 billion in investments are likely to fuel this growth momentum over the next few years
India's Digital Payments Industry: A Detailed Look
In India, banks have traditionally functioned as the only gateway to payment services. Nevertheless, with the rapid growth of technology, this looks no longer to be the case, as banks' monopolies in this sector are gradually dissolving.
Digital India Payment infrastructure has improved significantly in recent years, owing to the introduction of new payment methods and interfaces, including the Immediate Payments Service (IMPS), Unified Payments Interface (UPI), Bharat Interface for Money (BHIM), and others. The government's "Make in India" and "Digital India" initiatives also played a key supportive role in speeding up the fintech revolution. The country's banking regulator, the Reserve Bank of India (RBI) has further enabled a policy environment that has led to increased use of electronic payments to establish a truly paperless society, which is commendable.
Government initiatives such as demonetization and the GST have generated a significant growth opportunity for fintech ventures across the country. Although demonetization caused widespread confusion and panic, particularly among the general public, it was ultimately the catalyst for a shift away from a paper-based, cash-based economy toward digital, electronic, technology-driven platforms, accelerating the country's already-existing FinTech revolution.
The COVID-19 pandemic has further accelerated this digitization across a variety of categories, with contactless and cashless payments being marketed to foster social alienation.
In India, digital payments have become a way of life, with 10-15 million new users joining the digital bandwagon in the last year. Demonetization and the Covid-19 epidemic were two reasons that contributed to this shift. There is a massively complex ecosystem at the backend, but the reimagining at the backend has resulted in a fantastic experience for customers, resulting in massive adoption for digital payments. According to a survey, 67 percent of India's more than 2100 FinTechs were formed in the last five years.
Digital payment systems have indisputably been the flag bearers of the Indian FinTech industry, thanks to the introduction of game-changing platforms such as Paytm, PhonePe, MobiKwik, and so on. Furthermore, the global relationship between Facebook and Reliance Jio is projected to transform India's digital payments sector, with a specific focus on location-based e- payments that will cover tier 2 and 3 cities as well as rural areas.
FinTech Revolution in India: What the Future Holds
Despite India's great diversity and population, a large chunk of the country remains unbanked, underdeveloped, and susceptible to a continuously shifting regulatory environment. Fintech, with its potential and capability to fundamentally modify and restructure India's financial and banking services sector, comes into play here.
The country offers a great space for a FinTech revolution due to various factors such as an innovation-driven tech sector, a highly favorable market, increased smartphone and internet penetration levels, a young population, and government-led efforts to promote the industry. Furthermore, rising financial technology awareness has given the Indian Fintech industry a much-needed boost.
Fintech 's expansion in India is likely to further be aided by increased collaborations with traditional banking, insurance, and retail sectors, where they are aggressively adapting to changing client needs.
How Is FinTech Changing India?
Fintech is quickly changing the way banking and financial services operate in the country. These firms are at the forefront of this change, responding to changing customer demands and landscape. They are all expected to pick up speed and expand dramatically during the coming decade.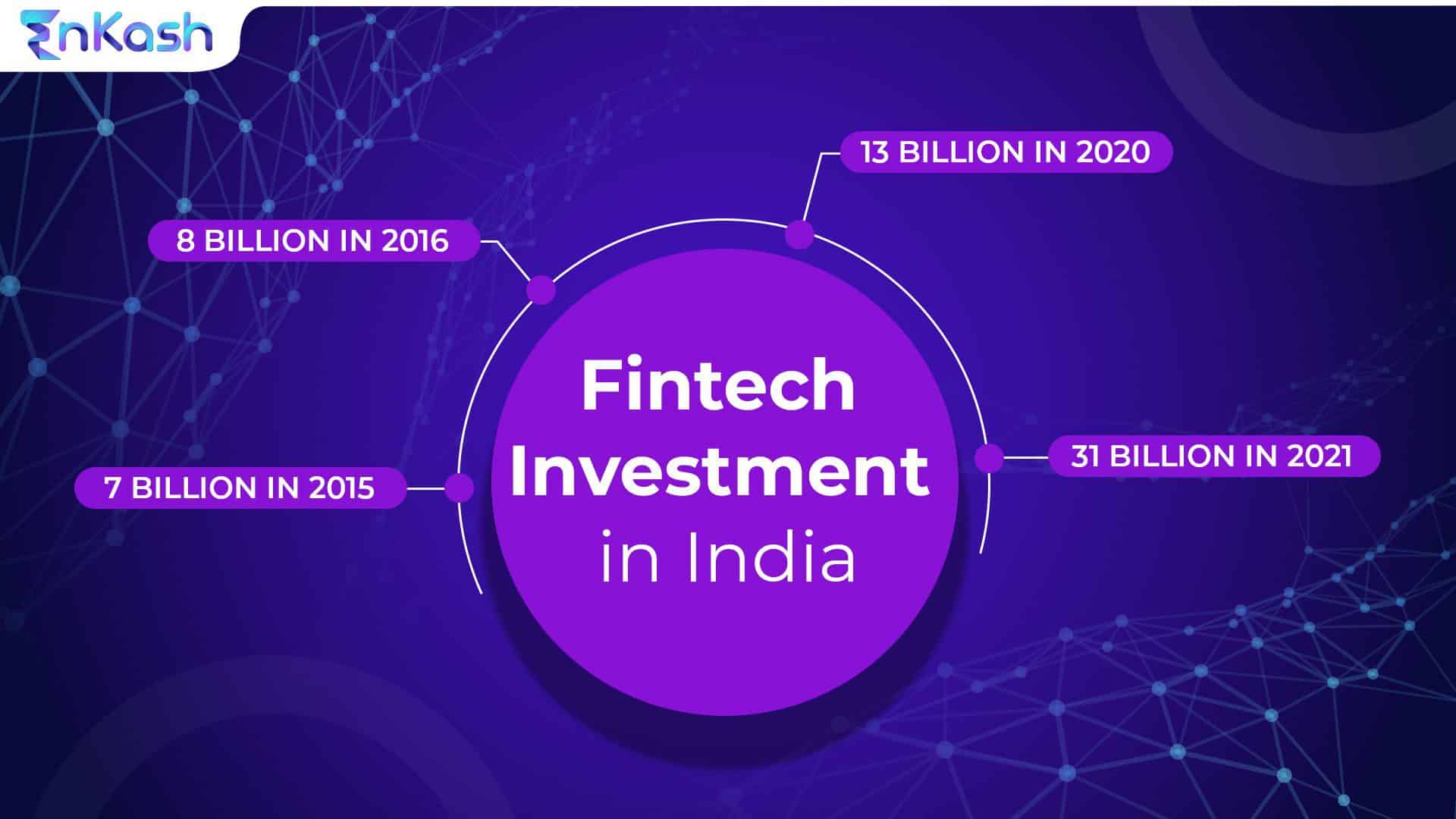 Fintech companies have altered the face of the banking business in particular. Banks, too, are responding to new changes by digitizing transactions and spearheading the paperless and cashless process.
Simply put, Fintech companies seek to automate the supply and utilization of financial activities. Fintech, as the name implies, is a merger of the areas of finance and technology. The word was very recently invented, and it was mostly employed in the back-end systems of well-established and successful financial institutions. Fintech's reach has recently broadened to include many areas of various businesses. Education, retail banking, and non-profit fundraising are a few examples.
Fintech makes use of specialized software and algorithms that have been devised and developed to give convenient financial solutions. Fintech not only benefits individual customers but also develops creative solutions for huge corporations and company owners. Fintech has also played an important influence in the creation and adoption of cryptocurrencies such as Bitcoin.
The Bottom Line
India is a vastly diverse and densely populated country, where a large proportion of the population is still unbanked. Fintech is an ideal financial option for this large group of people. When it enters the picture, it has the potential to alter India's financial and banking sectors.
India is also a haven for innovative start-ups, with its favorable environment of smartphones and high-speed internet access. The government is also taking aggressive steps to accelerate the growth of the Fintech Companies making India a fantastic destination that is ripe for a Fintech revolution.
To know more, visit, EnKash. You can also click below on Signup Now, and we will reach out to you soon.