The Indian economy is heavily reliant on small and medium-sized businesses. These SMEs play a vital role in the nation's progress by contributing to the GDP and providing employment to thousands of people.
According to a census last year, India boasts of over 63 million such small and medium businesses. Not only do they provide employment and add to the country's GDP, but are also responsible for nearly 50% of the total exports while giving rise to thousands of entrepreneurs. Therefore, it is crucial that these SMEs have access to the best options of availing a working capital loan, as India aims to become a $5 trillion economy by the year 2025.
That being said, despite the importance of an SME, there are a significant number of hurdles and challenges regarding working capital loan that have dogged every step hindering their growth and potential. Sustaining an SME is not always easy with a limited working capital loan. For the start and growth of an SME, you need the following basic things:
Infrastructure requirements
A developed IT structure
Employment requirements
Funding sources
Funding, to date, remains the biggest obstacle for an SME to flourish. This has led to an over $300 billion funding deficit despite having a ready base to deliver products and services both in the country and abroad.
Reasons why working capital loan is a major hurdle for SMEs
One of the many reasons why working capital loan is a major hurdle for SMEs is because most of such businesses are extremely unorganized. As such, the majority of transactions are done via cash and are unaccounted for in the books. Since payables, expenses, turnovers, inventory, etc., are not accurately mentioned or provided, it becomes quite a challenge for financial institutions and lenders to make a decision regarding their creditworthiness, and thus working capital loan offered to such firms is limited.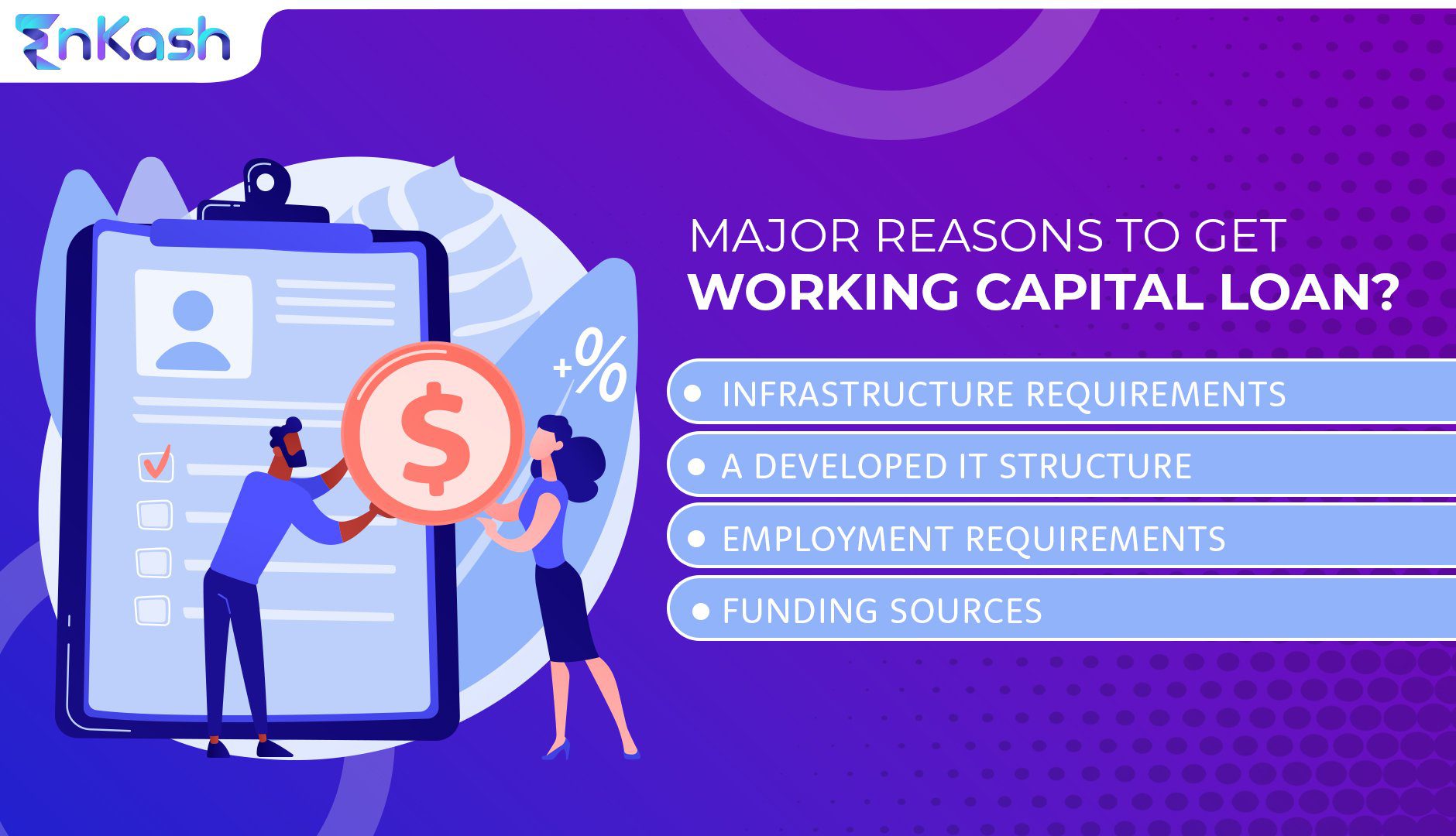 Most banking institutions today are unwilling to enter into agreements for working capital loans for SMEs as they consider it a high-risk proposition.
Another major reason adding to why the banking and funding institutions consider some SMEs high risk is because of the lack of collateral. While credit score can still be excused when it comes to new businesses, lack of assets hinders the process of procuring a loan. Hence, banks hesitate, and this vicious cycle continues. Even if banks and other such institutions decide to go ahead and give a working capital loan, the interest rates are much higher when compared to other loans. This, in turn, cuts down on the profits, and hence the benefits of a loan are completely negated.
Also, the working capital loan interest rate has been known to have been increased drastically.
The third factor limiting working capital loan to SMEs is the lack of tailor-made solutions. Since these small to medium enterprises cater to different services and products, there is no clear solution for the banks to adhere to. This is solely owing to the fact that credit requirements for one SME will drastically vary from another.
While this indeed paints a bleak prospect, the future may not be so. With the advent of technology and data analytics, this deficit can be reduced manifold. Similarly, adopting digitization for financial transactions for SME working capital loans, inventory, etc., helps paint a clear picture and enables brand evaluation for prospective loans and further financing.
How working capital loans problem can be solved?
Newer risk models should be introduced by credit agencies that are dynamic and can learn over time. Furthermore, the growing fintech firms and platforms can also reduce the working capital loan deficit. These fintech firms can provide a steady influx of cash to SMEs with attractive interests. This way, both the growing fintech firm and the business they're funding stand to gain good returns.
Moreover, more than one type of payment plan should be introduced to give SMEs a choice in opting for the right plans of repayment for working capital loans. Financial techniques such as tiered disbursal schedules, equity repayment plans, and performance-linked debt plans can help in maximizing investment potential. A few other options for SMEs include leasing assets, listing on the stock exchange, and funding from an angel investor.
The growth and potential of Indian SMEs are immense. Embedding technology and financial solutions into the SME ecosystem will turn the tide in the lending space and change the current scenario of asset-based financing to transaction-based financing.
By tapping into the right resources and adopting better technologies and infrastructure, these SMEs can play a pivotal role in pushing India's economy forward.
Small and medium-sized businesses encounter several problems in their daily operations. Credit rationing, insufficient financing, a lack of appropriate documentation, a lack of collateral, rules, and excessive interest rates are among the problems.
These difficulties have an impact on growth, profitability, and financial innovation. Based on the data, the study found that the aforementioned are primary financial issues that SMEs face in their day-to-day operations. These financial issues regarding working capital loan for startups have a significant impact on the success of SMEs.
This blog is written with the intent to help SMEs understand and manage their financial affairs better, specifically, those related to working capital loans, and will help them enhance their performance in terms of growth, profitability, and financial innovation.
The Bottom Line
Many small enterprises begin with a lot of promise and great visions. The creator is brilliant and visionary, the first crew is hardworking and imaginative, and the venture's concept is sound. Unfortunately, many promising small enterprises collapse, frequently within the first year or two, due to financial difficulties that all entrepreneurs encounter. As an entrepreneur or small-business owner, you must be aware of the financial traps that many companies face as they strive for success.
EnKash is a fintech company which helps small and medium organizations in securing working capital finance with minimum documentation and a very quick process.
To know more, visit: EnKash.com. You can also click below on Signup Now and we will reach out to you soon.