Are you tired of managing your monthly business expenses and billings? It's time to get smarter with EnKash, the all-in-one platform to manage and track business expenses. This user-friendly platform brings to your business all types of features required to accept, process, and disburse vendor payments, corporate payments, and other expenses.
With EnKash business cards, you can issue all types of virtual corporate cards within minutes. You can access all payment modes to manage your business's cash flows. The most interesting thing is: You can use virtual cards to get started with your online payments immediately. Are you interested in managing your cash from operations with EnKash?
10 reasons why EnKash is the right platform for you
Ensemble of EnKash Business Card Variants to Pick
You get a wide variety of corporate cards to cash flow from operating activities, including:
Multi-Currency Forex Card to pay expenses as the local currency of abroad.
T&E Cards to manage travel expenses for business purposes.
EMI Purchase card to pay large payments into shorted EMI plans
Ecomm Seller Cards to manage cash received with business-management tools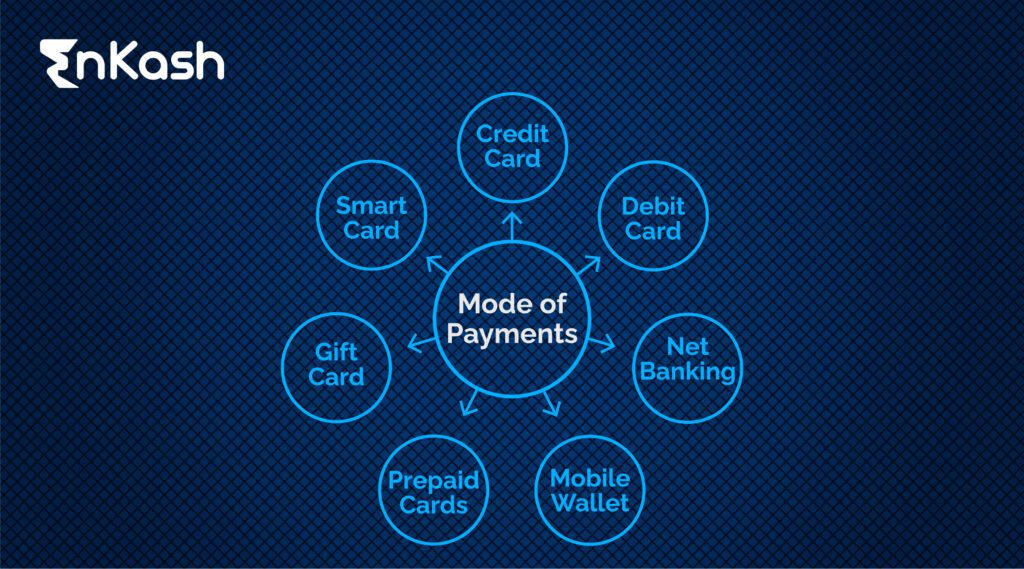 EnKash also has other corporate card variants such as gift cards, payroll cards, fuel cards, meal cards, etc.
EnKash the power of Unique Purchase Card Program to "Buy Now & Pay Later"
Are you in shortage of funds to make a large purchase? Use the Purchase card and evaluate your credit scores. With minimal documentation, find out if you are eligible for a quick loan and see cash received instantly in your account. Leverage credit lines to experience collateral-free cash flows. Get instant credits and check the balance sheet, variable credits, and billing with EnKash.
3. Enhance your Vendor Payments with a Single click
When you require to make multiple vendor payments every month, you manage incremental cash flows in a better way. You can select the "auto-pay" option, and the system will automatically process pre-scheduled payments on time. In this way, you don't miss any important payment deadline.
Enjoy the freedom of Unlimited Virtual Cards Within Minutes
EnKash lets you create as many virtual cards as you want to manage your cash flows efficiently. The advantages of creating virtual cards include:
Set the usage limits as per your business expenses
Create cards for specific usage
Eligible to make international transactions
Instant digital KYC complete within minutes
Enchanting & Flexible Card Payment Options
Use your cards to make multiple corporate payments like utilities, suppliers, rentals, vendors, and taxes. If your cards are not getting accepted, make card payments with EnKash. Utilize the available credit limits to improve your business's cash from operations. You can also extend the Days Payable Outstanding (DPO) date and enjoy discounts after making early payments.
Envisage, Manage, and Track All Payment Transactions from A Single Place
No matter how many corporate cards you use, you can check individual card transactions and payment statements anytime. The introduction of a cash flow statement is what you need to know about your previous transactions. Check the transaction details to get better insights.
Enroll with Quick e-KYC Verification
You don't have to wait for banks to process your Purchase card. Simply register yourself as a user in EnKash. Its customer onboarding process is simple. Once you fill-up the application, do a quick digital KYC verification to confirm your identity. Within minutes, your account will be verified, and you can kick-start tracking all business expenses through it.
Ensure Complete Control on Corporate Cards Management
Control the cash from operations with the power of creating and managing multiple corporate cards all by yourself. Limit the number of allowed transactions, set a maximum spending limit, control supplier payments & billings through individual cards.
End-To-End Expense Management
EnKash is a simple yet highly-efficient platform with an end-to-end expense management system. Businesses like yours can maintain cash flow from operating activities with their efficient velocity checks and spend controls. You get to track all types of billings and payments made in real-time.
Enviable Device-compatible Interface for Easy Payouts
Download the EnKash mobile app from your play store to make corporate payments easily. It runs smoothly across Android phones, iPhones, tablets, laptops, and desktops. So, enjoy the true meaning of cash management with a seamless user experience. Make end-to-end payments within seconds and get instant updates about the payment processing details.
Summing Up: It's Time To Manage Business Cards with EnKash!
Fuel your business cash flow from operating activities with instant approval credits from EnKash. Create an account, complete the e-KYC verification, and get started. Create virtual cards, incorporate monthly business expenses, manage payouts, check transactions through statements, get collateral-free loans and quick credits in the most hassle-free manner.
To know more, visit: EnKash. You can also click below on Signup Now and we will reach out to you soon.