Do you ever feel like you're drowning in a sea of bills? Between rent, utilities, credit cards, and other expenses, it can be overwhelming to keep track of all the payments you need to make each month. But managing your finances doesn't have to be a headache. With a little organization and the help of bills payable services, you can simplify your life and make sure all your bills are paid on time.
The importance of managing your finances
Before we dive into the world of bills payable, let's first talk about why managing your finances is so important. For one, it can help you avoid late fees, interest charges, and other penalties that can add up quickly if you fall behind on your payments. It can also help you save money by keeping track of your expenses and finding ways to cut back on unnecessary spending.
But perhaps most importantly, managing your finances can reduce stress and give you peace of mind. When you know exactly where your money is going and have a plan for paying your bills, you don't have to worry about unexpected expenses or missed payments.
Understanding bills payable: what you need to know
Now, let's talk about bills payable. This refers to any bills or invoices that you owe to someone else. This can include things like rent, utilities, credit card payments, and more. Each bill will have its own due date and payment amount, which can vary from month to month.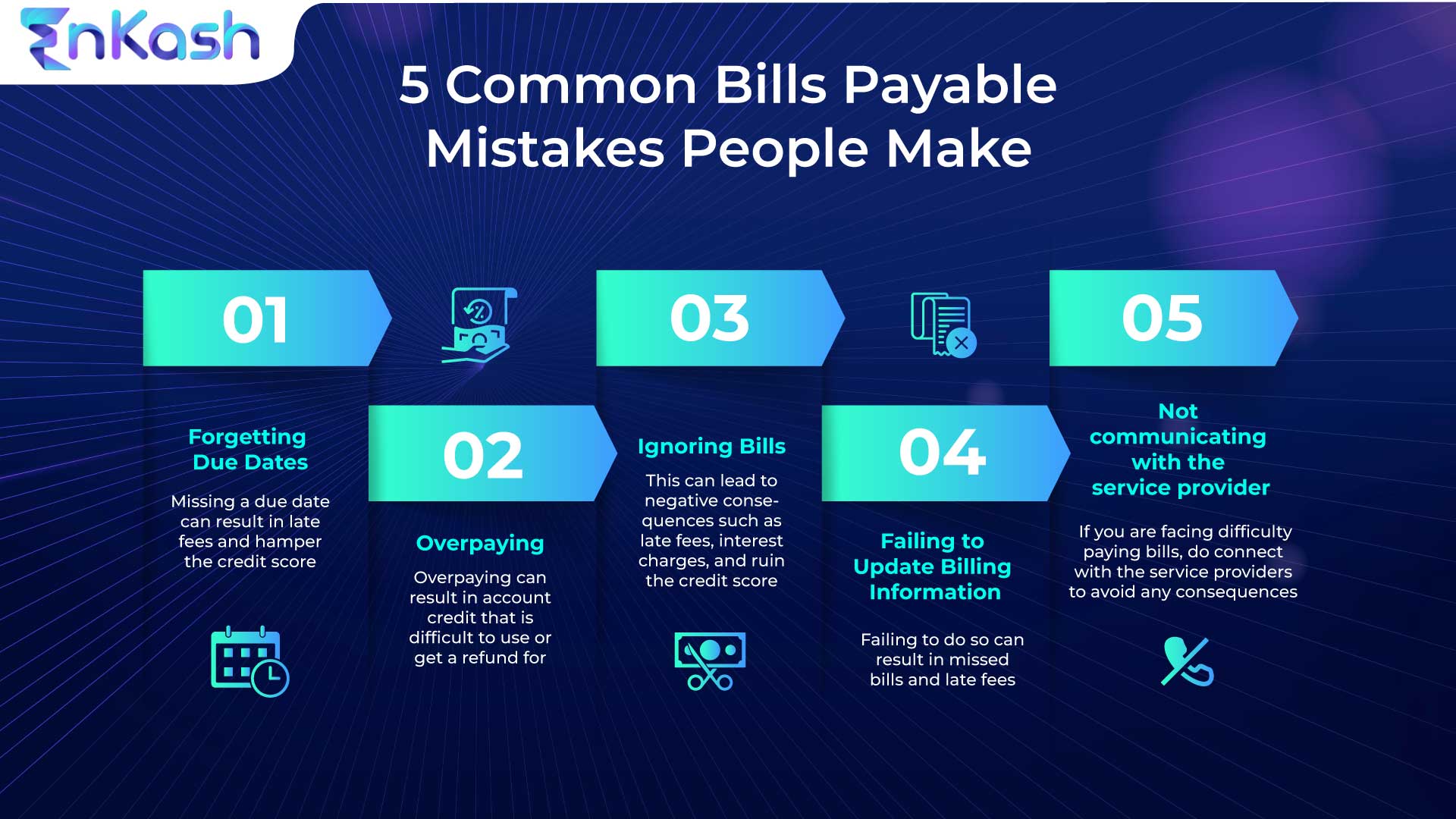 To keep track of all your bills payable, it's important to create a budget and a payment schedule. Depending on your preference, there are various modes of payments, such as paper or digital. Make a list of all your bills and their due dates, and then determine when you will have enough money to pay each one. Be sure to factor in any other expenses you may have, like groceries, gas, or entertainment.
The benefits of bill pay systems
One way to simplify your bills payable is to use bill pay systems. These services allow you to pay your bills online or through an app, saving time and reducing the risk of late payments. Here are some of the benefits of using a bill pay service:
Convenience: With bill pay systems, you can pay all your bills from one place without having to write checks or visit multiple websites
Security: Most bill pay systems use encryption and other security measures to protect your personal and financial information
Automatic payments: You can set up automatic payments for recurring bills, so you don't have to worry about forgetting to pay them each month
Mobile access: Many bill pay services have mobile apps, which allow you to pay your bills on-the-go, wherever you are
Tips for using bill pay services effectively
While bill pay services can be a great tool for managing your finances, there are some things to keep in mind to use them effectively. Here are some tips:
Check your accounts regularly: Even if you have automatic payments set up, it's important to check your accounts regularly to make sure everything is going smoothly
Keep track of due dates: Make sure you know when each bill is due, so you can avoid late fees or other penalties
Have a backup plan: In case of any technical issues or errors, it's always a good idea to have a backup plan for paying your bills, like keeping a check book on hand or having another bill pay service as a backup
Be aware of fees: Some bill pay services may charge fees for certain types of payments or transactions. Make sure you understand the fees associated with your bill pay service and factor them into your budget
Review your statements: Make sure to review your monthly statements to ensure that all payments were processed correctly and that there are no unauthorized charges or errors
Keep your information up-to-date: If you change banks, addresses, or phone numbers, be sure to update your information with your bill pay service to avoid any disruptions in service
Use reminders: Set up reminders to notify you of upcoming due dates or when a bill has been paid. This can help you stay on top of your bills and avoid late fees
Conclusion
Managing your finances can seem daunting, but with a little organization and the help of bill pay services, it can be much easier to keep track of your bills payable and simplify your life. With EnKash, your very own spend management platform, remember to create a budget and payment schedule, use a bill pay service to save time and reduce the risk of late payments.
Follow the tips above to use bill pay services effectively. By doing so, you can take control of your finances and enjoy greater peace of mind with EnKash